รวม เกมส์ ได้ เงิน จริง_โหลดเกมยิงปลาฟรี_คาสิโนออนไลน์ได้เงินจริง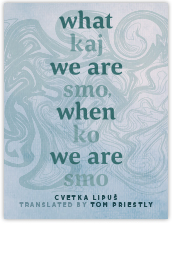 About the Book
Working within a postmodern style, this rhythmic and melodious bilingual collection of poems originally written in Slovenian by Cvetka Lipu? and translated here by Tom Priestly, blends the real with the surreal, dull urban lives with dreams. Lipu?, known for the lexical beauty of her work, dwells on topics of time and space which she handles in an almost revolving, irreverent manner. Priestly captures the maze-like characteristic of her verse and carefully reconstructs the sonoric beauty of the work in its original language.
Regrets
If you were to change the clock
as we do in the fall, when we move
the clock's hand back,
would you steer through yourself
using the heavenly map of your ancestors,
past grandmothers and grandfathers
who with advice and warnings
indicate the navigational path,
along which sail your descendants
under the flag 'who flies high,
falls low'—
in greater and greater numbers.
Or would you rather let go of the angel's
elbow and jump,
jump.
About the Author
Born in Austria, Cvetka Lipu? is the author of seven collections of poetry in Slovenian. Kaj smo, ko smo (2015), for which Lipu? received the Pre?eren Foundation Award, was shortlisted for the Veronika Prize, Slovenia's most prestigious poetry prize.
Tom Priestly is professor emeritus in the Department of Modern Languages and Culture Studies at the University of Alberta and the author of numerous translations including Jani Virk's The Last Temptation of Sergiy (2016).
Download the eBook
Copyright: This work is licensed under a Creative Commons License (CC BY-NC-ND 4.0). It may be reproduced for non-commercial purposes, provided that the original author is credited.
---
Foreword by Donna Kane
Odprti konec | Open End
Regrets | Regrets
Jutranja vo?nja | Morning Journey
Kaj bi | What If
Zaposlitev | Employment
Sanje | The Dream
Dedi??ina | Inheritance
Vdova | The Widow
Deseti januar | January Tenth
Koncert za glas in nebo | Concerto for Voice and Sky
Te?ki od ?asa | Heavy with Time
Naj sonce ne zaide nad jezo | Let Not the Sun Go Down on Your Anger
Slovo | Saying Goodbye
Nespe?nost | Sleeplessness
Novi naslov | The New Address
Poglej nas, kako lebdimo | Watch Us Float
Obisk | The Visit
No? z grozo v gobcu | A Night with a Threat in Its Muzzle
Vodi? | Guide
Gibalo | Perpetuum Mobile
Kje si, ko si | Where You Are When You Are
Negovanje | Caring
Prehod | Passage
Po?itnice | Holidays
Lake Mendota | Lake Mendota
Pogled zavesti | The Look of Consciousness
Dreams Limited | Dreams Limited
To-Do List | To-Do List
Prijavni urad | The Registration Office
Na levem boku dneva | On the Port Side of the Day
Drago ?ivljenje, | Dear Life,
?akanje | Waiting
Afterword by Toma? Topori?i?
About the Author and Translator