ดูผลบอลสด_ฟรีเครดิต100_empire777 pantip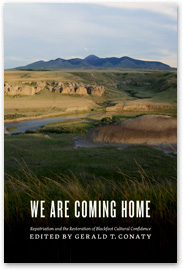 "It is a repatriation of a way of life." —Frank Weasel Head
About the Book
In 1990, Gerald Conaty was hired as senior curator of ethnology at the Glenbow Museum, with the particular mandate of improving the museum's relationship with Aboriginal communities. That same year, the Glenbow had taken its first tentative steps toward repatriation by returning sacred objects to First Nations' peoples. These efforts drew harsh criticism from members of the provincial government. Was it not the museum's primary legal, ethical, and fiduciary responsibility to ensure the physical preservation of its collections? Would the return of a sacred bundle to ceremonial use not alter and diminish its historical worth and its value to the larger society? Undaunted by such criticism, Conaty oversaw the return of more than fifty medicine bundles to Blackfoot and Cree communities between the years of 1990 and 2000, at which time the First Nations Sacred Ceremonial Objects Repatriation Act (FNSCORA)—still the only repatriation legislation in Canada—was passed. "Repatriation," he wrote, "is a vital component in the creation of an equitable, diverse, and respectful society."
We Are Coming Home is the story of the highly complex process of repatriation as described by those intimately involved in the work, notably the Piikani, Siksika, and Kainai elders who provided essential oversight and guidance. We also hear from the Glenbow Museum's president and CEO at the time and from an archaeologist then employed at the Provincial Museum of Alberta who provides an insider's view of the drafting of FNSCORA. These accounts are framed by Conaty's reflections on the impact of museums on First Nations, on the history and culture of the Niitsitapi, or Blackfoot, and on the path forward. With Conaty's passing in August of 2013, this book is also a tribute to his enduring relationships with the Blackfoot, to his rich and exemplary career, and to his commitment to innovation and mindful museum practice.
"…deeply informative and readable…. An absence of Canadian texts in the museum field and in cultural communication leaves open the mistaken idea that we are mere ciphers for practices from abroad. By making an important Alberta story available in this fascinating and important volume, AU Press has performed an essential cultural service for all Canadians." —Literary Review of Canada
About the Editor
Gerald T. Conaty was the director of Indigenous studies at the Glenbow Museum. He leaves as his legacy more than thirty articles and books, including Powerful Images: Portrayals of Native America, co-authored with Sarah E. Boehme. In 2003, he was inducted into the Kainai Chieftainship and given the name Sikapiistamix (Grey Bull).
Download the eBook
Copyright: This work is licensed under a Creative Commons License (CC BY-NC-ND 4.0). It may be reproduced for non-commercial purposes, provided that the original author is credited.
---
Select a Chapter
DownloadFront Matter
DownloadTable of Contents
DownloadList of Tables and Figures
DownloadAcknowledgements
DownloadPrologue
Robert R. Janes
DownloadBeginnings
Gerald T. Conaty
Download1. The Development of Museums and Their Effects on First Nations
Gerald T. Conaty
Download2. Niitsitapiisinni: Our Way of Life
Gerald T. Conaty
Download3. Repatriation Among the Piikani
Allan Pard
Download4. Reviving Traditions
Jerry Potts
Download5. Repatriation Experiences of the Kainai
Frank Weasel Head
Download6. Bringing Back Iitskinaiksi at Siksika
Herman Yellow Old Woman
Download7. Reviving Our Ways at Siksika
Chris McHugh
เกมส์ยิงปลาออนไลน์Download8. Moving Toward Repatriation
John W. Ives
Download9. The Blackfoot Repatriation: A Personal Epilogue
Robert R. Janes
Download10. Moving Forward
Gerald T. Conaty
DownloadAPPENDIX 1: Terms of Reference for the Glenbow Museum's First Nations Advisory Council
DownloadAPPENDIX 2: Memorandum of Understanding Between the Mookaakin Cultural and Heritage Society and the Glenbow-Alberta Institute
เกมส์ยิงปลาออนไลน์DownloadContributors
DownloadIndex
"I wish Gerry Conaty were still on this earth so that I could call him up to express my heartfelt congratulations for this not-to-be-missed book for anyone interested in museum collections, repatriation, Blackfoot culture, or Indian-white relations in North America. [...] Every chapter is well written, thoughtful, and engaging. [...] the volume provides an insightful, firsthand history of this groundbreaking repatriation process. Read this book!"
—Great Plains Quarterly
"This would be an excellent resource for Native peoples who are interested in learning about repatriation or about how communities revitalize ceremonies and cultural knowledge; anyone working in repatriation in North America; and, undergraduate and graduate classes in anthropology, Native American studies, oral history, and religious studies."
—Plains Anthropologist
"A fascinating view into the practice of returning sacred materials from large institutions to their communities of origin. […] We Are Coming Home is a story of hope and perhaps an ideal that all of us should strive for—true reconciliation."
—James Daschuck, author of Clearing the Plains
"A narrative of hope and perseverance by individuals, organizations, and communities. […] It speaks to the benefits of respectful listening and collaboration in furthering cross-cultural understanding, building cross-cultural relationships, and fostering reconciliation."
—Dr. Laurie A. Milne, The Canadian Journal of Native Studies