casino online_ฟรีเครดิต100_เทคนิคการเล่นเกมยิงปลา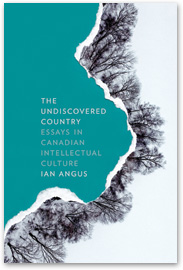 About the Book
In this sequence of essays, Ian Angus engages with themes of identity, power, and the nation as they emerge in contemporary English Canadian philosophical thought, seeking to prepare the groundwork for a critical theory of neoliberal globalization. The essays are organized into three parts. The opening part offers a nuanced critique of the Hegelian confidence and progressivism that has come to dominate Canadian intellectual life. Through an analysis of the work of several prominent Canadian thinkers, among them Charles Taylor and C. B. Macpherson, Angus suggests that Hegelian frames of reference are inadequate, failing as they do to accommodate the fact of English Canada's continuing indebtedness to empire. The second part focuses on national identity and political culture, including the role of Canadian studies as a discipline, adapting its critical method to Canadian political culture. The first two parts culminate in the positive articulation, in Part 3, of author's own conception, one that is at once more utopian and more tragic than that of the first two parts. Here, Angus develops the concept of locative thought—the thinking of a people who have undergone dispossession, "of a people seeking its place and therefore of a people that has not yet found its place."
About the Authors
Ian Angus is currently professor of humanities at Simon Fraser University. He has written several books on contemporary philosophy and communication, as well as on English Canadian social and political thought, among them A Border Within: National Identity, Cultural Plurality and Wilderness and Identity and Justice. He is also the author of the more popularly oriented Emergent Publics: An Essay on Social Movements and Democracy and Love the Questions: University Education and Enlightenment. He lives in East Vancouver with his wife and daughter.
Download the eBook
Copyright: This work is licensed under a Creative Commons License (CC BY-NC-ND 2.5 CA). It may be reproduced for non-commercial purposes, provided that the original author is credited.
---
Select a Chapter
DownloadFront Matter
DownloadTable of Contents
DownloadPreface
Part I. The Dominant Hegelianism of Canadian Intellectual Life
Download1. Introduction: The Instituting Polemos of English Canadian Culture
Download2. Charles Taylor's Account of Modernity
Download3. James Doull and the Philosophic Task of Our Time
Download4. C.B. Macpherson's Developmental Liberalism
Download5. Athens and Jerusalem? Philosophy and Religion in George Grant's Thought
Part II. Is Canada a Nation?
Download6. Introduction: National Identity as Solidarity
Download7. Winthrop Pickard Bell on the Idea of a Nation
Download8. Canadian Studies: Retrospect and Prospect
เกมส์ยิงปลาออนไลน์Download9. Gad Horowitz and the Political Culture of English Canada
Download10. Empire, Border, Place: A Critique of Hardt and Negri's Concept of Empire
Download11. The Difference Between Canadian and American Political Cultures Revisited
Part III. Locative Thought
Download12. Introduction: Philosophy, Culture, Critique
Download13. Social Movements Versus the Global Neoliberal Regime
Download14. Continuing Dispossession: Clearances as a Literary and Philosophical Theme
DownloadAppendix 1. Jean-Philippe Warren, "Are Multiple Nations the Solution? An Interview with Ian Angus"
DownloadAppendix 2. Bob Hanke, "Conversation on the University: An Interview with Ian Angus"
DownloadNotes
DownloadPublication Credits
DownloadIndex
"Angus spends the first six chapters looking at the role Hegel plays in the work of Charles Taylor, James Doull, C.B. Macpherson, and George Grant. Whilst this might seem alarming to those of us who have lapsed in our attention to Hegel, the persistent reader gains immeasurably from the kinds of critique this angle produces. Angus is particularly good when it comes to notions of identity and inequality addressed in each thinker's work, building his own conceptions of 'complementary egalitarianism' and the 'emancipation of the propertyless'."
—Will Smith, British Journal of Canadian Studies, Vol. 27, No. 2